2018 TAIPEI INTERNATIONAL PLASTICS & RUBBER INDUSTRY SHOW (TAIPEI PLAS 2018)
---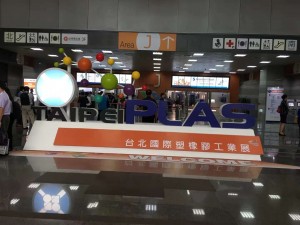 SHOW NAME:
THE 16th TAIPEI INTERNATIONAL PLASTICS AND RUBBER INDUSTRY SHOW
SHOW DATES:
August 15 to 19, 2018
SHOW HOURS:
10 AM ~ 6 PM
Children under 12 years are not admitted to the showground.
VENUE:
Taipei Nangang Exhibition Center, Hall 1
No. 1, Jingmao 2nd Rd., Nangang District, Taipei City 115, Taiwan
SHOW FREQUENCY:
Biennial since 1987
EXHIBIT PROFILE:
Plastic & Rubber Processing Machinery, Injection Molding Machinery, Blow Molding Machinery, Extruders, Printing Machinery, Auxiliary Equipment, Molds & Dies, Parts & Accessories, Raw Materials, Semi-Finished & Finished Products
EXHIBITION (Projected):
540 Exhibitors & 2,600 Booths
ESTIMATED VISITORS:
18,800 visitors
EXHIBIT GROSS SPACE:
Net: 24,120 square meters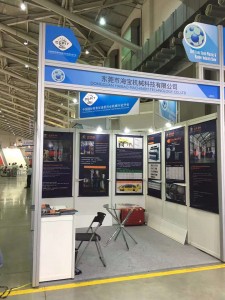 Dongguan Haibao Machinery Technology Co,.LTD
We are a supplier of solid waste (plastic) sorting solutions and we are committed to more environmentally-efficient solid waste (plastic) sorting sepamtion technology, . so as to contribute to environmental protection. Our equipment and systems is known for quality and reliable,which leads us to become China's name brand solid waste (plastic) separation. Haibao machiney, for better environment and separation technology.
our product include:
①Electrostatic Plastics Separator
②Rubber Separator ,
③Plastic And Metal Separators ,
④Color Sorter ,
⑤NIR Optical Sortor
⑥Eddy Current Separator/RCYD Permanent Magnet Dumper etc
Available in separting mixed plastics,such as:
①PET PVC
②PP PE
③PC PMMA
④ABS PS PP
HAIBAO is a ballistic separator manufacturer.You can browse related products and initiate consultations on our website.