THE 8TH NINGBO INTERNATIONAL PLASTICS RUBBER INDUSTRY EXPO
---
30th May to 1st Jun,2018,THE 8TH NINGBO INTERNATIONAL PLASTICS & RUBBER INDUSTRY EXPO is held in East-China Beautiful bay city —Ningbo. The EXPO's total area reach 30000 square meters.It will attract huge number of merchant around the world for business.
Haibao is located in NO.3 building of Ningbo Rubber and plastic exhibition hall and Booth No.Z10 .
At 15:20 PM Haibao technology–recycled plastic sorting PPT will display on live , welcome every one to guide.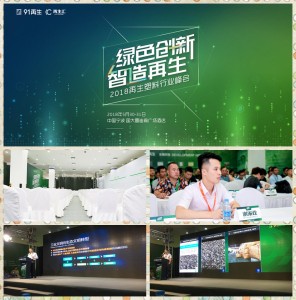 HAIBAO is a plastics separator manufacturer.You can browse related products and initiate consultations on our website.