ELECTROSTATIC PLASTICS SEPARATOR
---
Electrostatic Plastics Separator
Applied to the mixed plastics that can not be separated by the density of the flotation process

Available in separting mixed plastics,such as:
①PET PVC
②PP PE
③PC PMMA
④ABS PS PP
3.Purity: 98%-99%.
4.Safe low current: 2mA-4mA.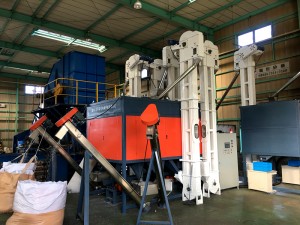 【product superiority】
1. The integrated design of the main engine of the electrostatic sorter, without the assistance of the platform, allows the equipment to be flexibly matched with other accessories, with compact structure, small footprint and convenient movement and transportation, thus increasing the flexibility of the equipment;
2. Beautiful appearance, safe and reliable, and simple operation. Only 2-3 operators are needed in the whole process.
3. The sorting system adopts multiple high-precision sorting, supports manual fine-tuning control, and the sorting rate can be as high as 98% to 99%.
4. In order to ensure normal operation of the captain during electrostatic separation, ABB high quality motor, EASYCON PLC control system, WINPARK temperature controller, kunlun state touch screen and YIJIA industrial control relay are selected.
【operating principle】
Through vibration, the plastic generates static electricity and absorbs different materials in the plastic according to the positive and negative poles, finally achieving the effect of sorting multiple plastics.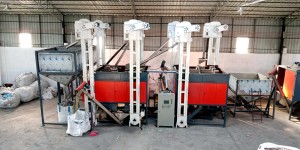 HAIBAO is a plastics separator manufacturer.You can browse related products and initiate consultations on our website.